Wigs

Our many years of industry experience, combined with our top quality medical standard wigs, mean you can have a solution to your hair loss concerns no matter your age, gender or medical hair loss condition. Our wigs and hairpieces are sourced from Ellen Wille in Germany by our trusted supplier, Wigs by Hair Creations.
We also offer a full salon experience, so you're welcome to Book An Appointment with us if you would like a trim or a new style.
What We Offer At Hair Therapy Wigs in Christchurch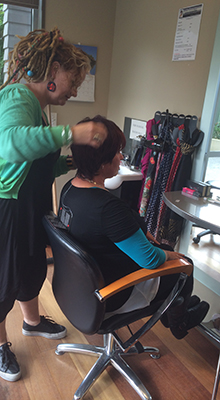 At Hair Therapy Wigs in Christchurch we offer:
Ready to wear synthetic and human hair wigs
Advice on hairline, hair density, style and colour for your most natural look
Affordable pricing
Product Guarantee
Maintenance, including resize and repair
A range of Headwear to provide excellent sun protection, as to assist in preventing heat loss
Solutions for men, women and children
Products to care for your wigs to ensure an optimum result

We also offer a complimentary service to assist with the processing of Grants and Benefits towards wigs or hairpieces due to medical requirements.
We offer an Overnight Wig Service so you can have any wig washed, conditioned and combed up for a special occasion. We also offer a full maintenance service for wigs that are burred or showing wear.
Our Headwear is of excellent quality, is soft and comfortable to wear, and comes in a range of colours and styles designed for women of all ages.
Private and personal service for a wide range of hair loss solutions, and the unique passion and understanding that the Hair Therapy Team bring to each and every consultation is what makes Hair Therapy Wigs a place to trust.
We will advise on your hair loss options with honesty and clarity, sincerity and most of all, understanding.